, OR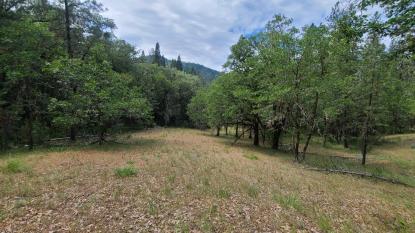 Lot Area:
40.97 Acres
Location:
Foots Creek Rd
, OR 97525
MLS Number:
220125125
Description
First time on the market in over 50 years! Serene 40.97 acres of rolling hills to tranquil meadows. Super quiet property full of wildlife and wild flowers. The front 15 acres are gently sloping to moderately rolling. The very back of the property is steep and is also bordered by BLM. Elevation at the lowest is 1400 feet to 1800 feet at the very top. Easement access crosses Foots Creek. A bridge will need to be engineered, buyer to do due diligence. Historic Grave Headstones are located on the upper quadrant of the property on top of a steep knoll, great spot to take in the views. Simply stunning property in a lovely area with so much potential. Appointment only, listing agent must be present.
Hailey Jenkins
Kendon Leet Real Estate
All information on this page has been submitted by third-party real estate professionals and has not been reviewed for content accuracy by Adair Homes. Due diligence is required by the customer to determine the accuracy of listing information. Please contact the real estate professional directly for more information.